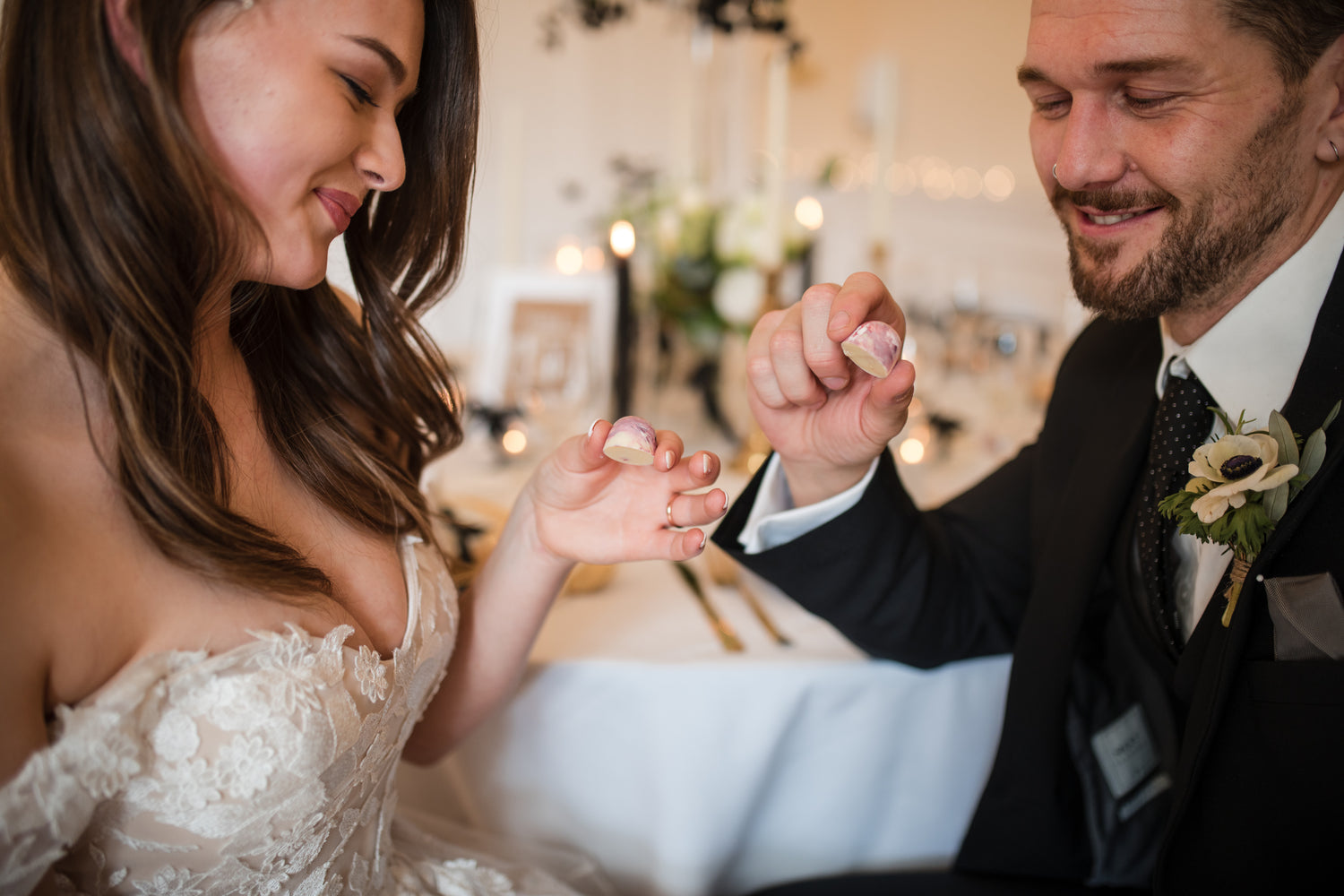 Weddings
At Atelier, we add the final touches to your special day with bespoke wedding favours in your wedding colours and custom chocolate boxes for your guests.
It wouldn't be a wedding without your nearest and dearest being there to celebrate with you, so we think they deserve something extra special.
Atelier can work with you to create a hand crafted chocolate design with flavours tailored to you, your wedding and your menu.
Events
Have a special project in mind? Or simply want to make that special occasion unforgettable?
Atelier will work with you to create a selection of bespoke chocolates with a design that reflects the occasion, for the ultimate lasting impression at any event.
Corporate gifts
Whether you're a business looking to show your gratitude for your clients in style, treat your guests at your special event or as a thank you gesture to your employees, Atelier can craft the perfect chocolates for your requirements no matter how big or small.
Available with personalised notes, corporate branding and direct delivery.
Contact Atelier Chocolates